Institutional Roofing Solutions for Lancaster, PA and Beyond
Your healthcare or other service organization deserves a better partnership with a professional roofing contractor who understands the roofing needs of your institutional buildings. With a legacy of integrity in the commercial roofing industry since 1986, Shea Roofing is an honest partner in your success.
But that's not all. We install and care for all roofing material types common on institutional facilities, from single-ply membranes and EPDM roofing to metal roofs and shingles. Whether your retirement community needs roof leak repair on several buildings or your hospital could use roof replacement, Shea Roofing is here to help with comprehensive solutions to fit your building and your budget.
---
Better Institutional Roofing Services for Your Organization's Buildings
At Shea Roofing, our core focus is providing low slope and flat roofing solutions for small and midsize commercial , industrial , and institutional buildings, as well as metal roofing for steeper slope applications.
Whether you're looking for single-ply membrane roofing systems, rubber roofs, shingle roofing, custom metal roofing—including standing seam roofs and ACM panels—we can install and maintain it all. Additionally, if you are unsure what type of roofing your buildings currently have, we can help!
These are our institutional roofing areas of expertise.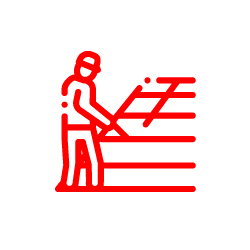 Installation & Reroofing
While we can handle a wide variety of roofing projects, buildings with a 50,000 sq. ft. size or smaller that need new roofing are where our crews excel. Owners and managers of these smaller-scale institutional buildings—like medical facilities and community centers—won't find a better local roofing resource than Shea.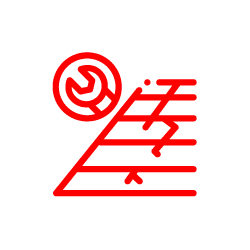 Repair & Restoration
Storm damage, age, and improper initial installation are among many factors that can lead to roofing leaks. At Shea Roofing, we can help address problem areas before they cause a roofing emergency for your institution. We can also help you weigh your options for roof replacement or restoration.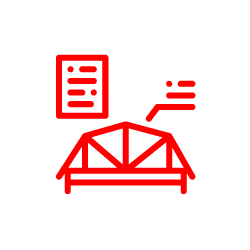 Inspection & Maintenance
Did you know that the most common institutional roofing problems and roof damage can be avoided by implementing a budget-friendly preventative roof service and maintenance program? Shea Roofing is here for building owners and facility managers to help you get better roof performance.
---
Institutional Roofing Systems We Repair, Maintain, And Install
Depending on specific factors related to your institutional building's construction, your roof may be made from a range of material options. At Shea Roofing, we have experience with all of the most popular institutional roofing systems on the market today. We will ensure that your roofing of any type is working as hard as possible for you.
EPDM Rubber Roofing
TPO & PVC Single-Ply Membranes
Asphalt Roofing
Metal Roofing
Fluid-Applied Systems/Roof Coatings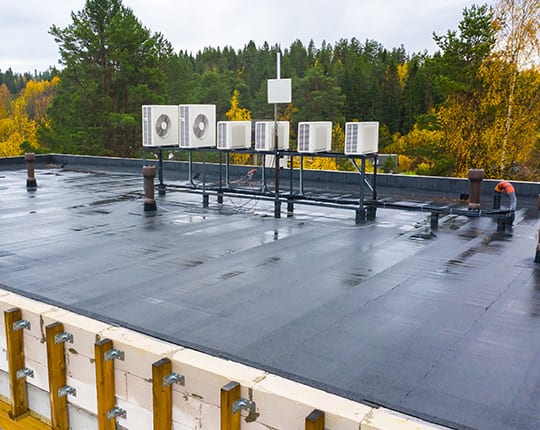 ---
Check Out Some of Our Past Projects
---
Answers to Our Customers' Biggest FAQs About Industrial Roofing Projects
Are you ready to get started on improvements to your institutional building's roofing in the Lancaster, PA, area? Discover Shea's full-service capabilities and dedication to quality.
---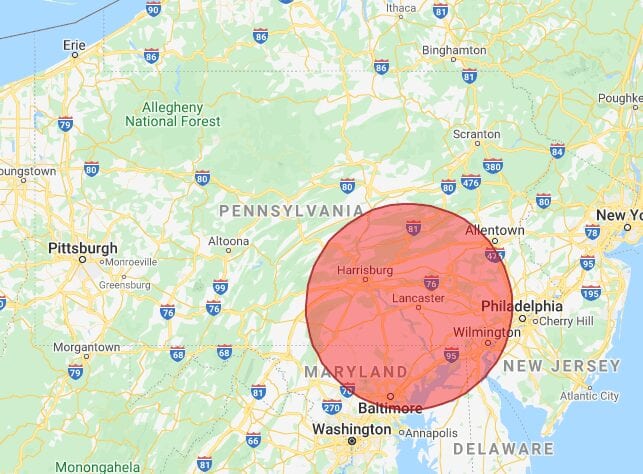 Our Service Area
At Shea Roofing, we cover commercial roofing installation, re-roofing, and maintenance projects within 60 miles from our full-service office/shop location in Mountville, PA.
Not sure if we travel to your location? Just ask! We're willing to expand our service area for the right projects throughout parts of Pennsylvania, Maryland, Delaware, Virginia, and beyond!